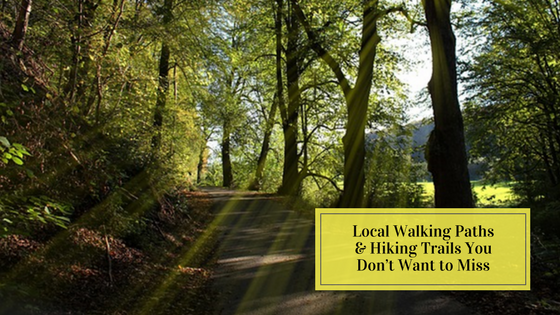 Whether you're a local or first-time visitor searching for a peaceful walking path or hiking trail around the Watertown/Minneapolis region there are many choices available. Walking is one way to keep active and maintain a healthy lifestyle. Walking meditation, referred to as mindful walking, is a way to practice moving without a goal or intention. A mindful walker is simply walking while being aware of each step and of your breath.
Sample of Minnesota Walking Paths & Trails
Lake Rebecca Park Reserve
9831 Rebecca Park Trail, Rockford, MN
A gently rolling Big Woods landscape and numerous wetland areas make up the beautiful Lake Rebecca Park Reserve. It's a picturesque location to ride your mountain bike, hike, snowshoe or trail run.

Carver Park Reserve
7025 Victoria Drive, Victoria, MN
The reserve is home to Lowry Nature Center, Grimm Farm Historic Site and King Waterbird Sanctuary. As you hike keep an alert eye because you may spot trumpeter swans, osprey, mink, white-tailed deer, barred owls, and a variety of waterfowl and songbirds.

Minnesota Valley State Recreation Area
19825 Park Boulevard, Jordan, MN
There are both paved and natural trails. The area is ideal for hiking, biking, cross-country skiing, horseback riding, mountain biking, and snowmobiling.
Lake Maria State Park
11411 Clementa Avenue Northwest, Monticello, MN
This is a maple, oak, and basswood forest park perfect for hikers, backpackers, horseback riders, and cross-country skiers who enjoy the challenge of the rolling terrain. Or, stroll on the boardwalk which winds through a marsh.
Greenleaf Lake State Recreation Area
Rd 18, Hutchinson, MN
Trails are both lakeside and around the wetlands.
The Twin Cities/Minneapolis region is a beautiful place to live, work, and play. If you're interested in calling this area your home it would be an honor to assist you with your house search. Schedule an appointment with Tom Schooley of RE/MAX Alliance Realty today.
Where do you enjoying hiking or walking?